We adopted Maisie in March 2020 and are so so happy we did!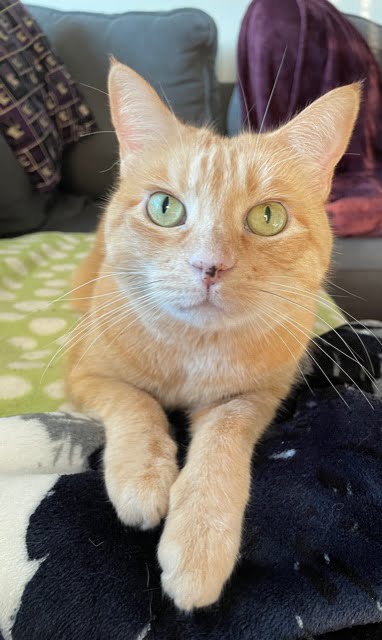 She still loves to talk (all the time – I've never heard a cat as vocal as her!), loves to climb on her cat tree/hammock, and absolutely loves her humans.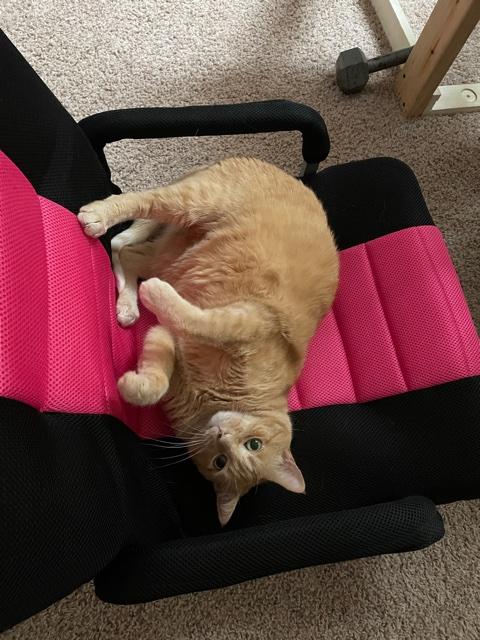 If we are doing something other than paying attention to her for more than like 30 minutes, she will follow us around and meow until we sit down to give her more pets. Her favorite place lately is on my chest.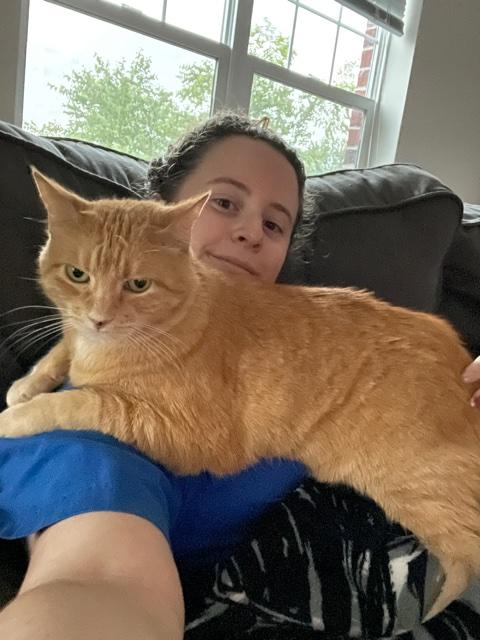 She is also very social and loves to visit with anyone that comes over – she will go right up for pets, and lay in the middle of the floor as the center of attention. She cracks us up!
Adopted 03/08/2020