These 2 beauties have taken to our family as well as we have to them. They are both very affectionate and active – they're happy kitties!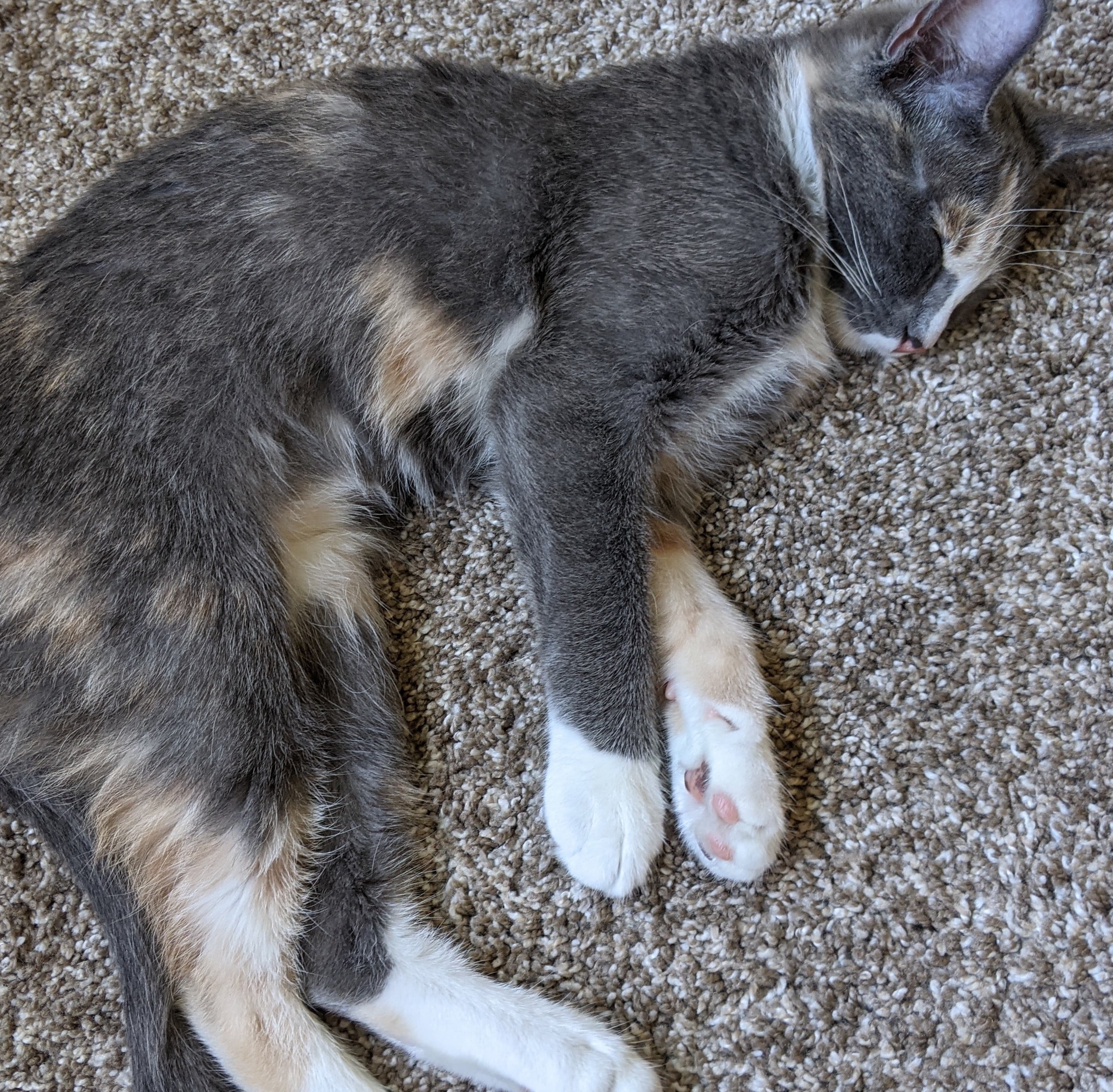 They're healthy and super playful and have amazing personalities. We can even recognize their individual meowing now.
We took them up to the cabin with us for the week – aside from the car ride, they've had a blast! We're so grateful to have them!
Adopted 06/08/2021