Gertie is doing great!  She is such a sweetheart!  We have found that she loves her cheeks rubbed and will flop over anytime she's ready for a belly rub.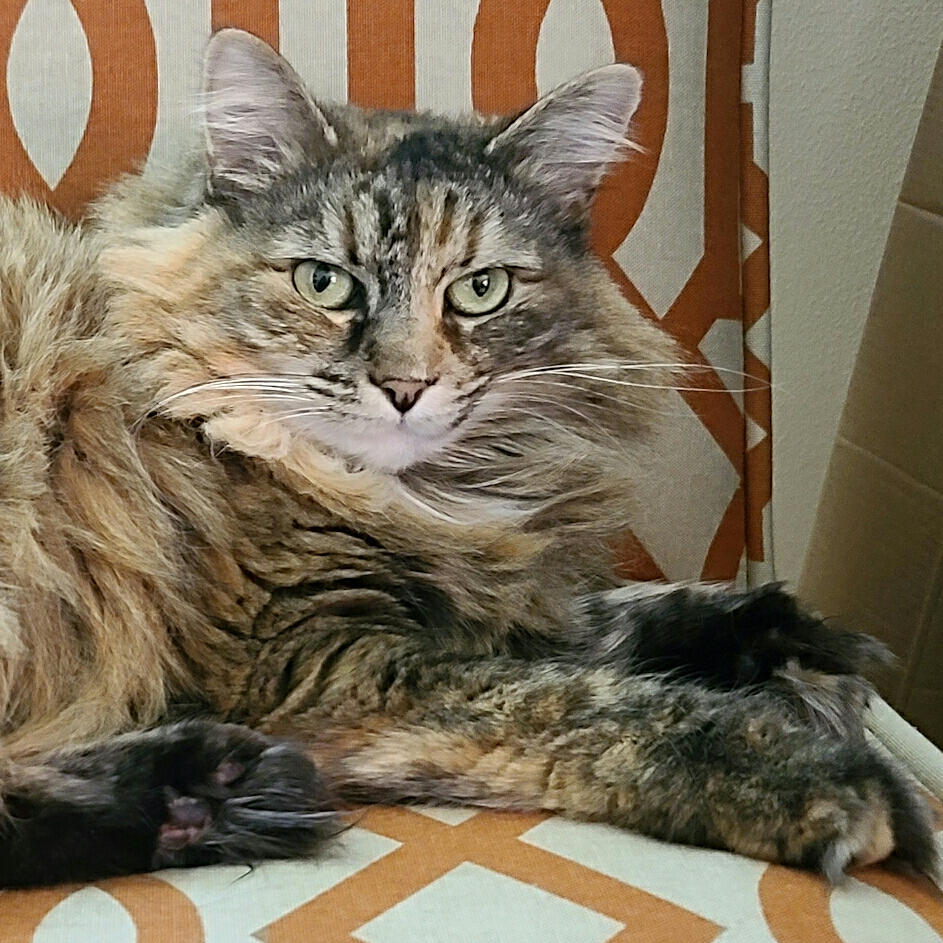 She immediately formed a bond with my daughter, Olivia.  They are constantly playing together, and Gertie will follow her throughout the house.  The two of them sleep together at night and during the day Gertie loves to watch Olivia do her schoolwork.  Olivia even made her a special sleeping spot under her bed.  It's one of her favorites! 
On sunny days, she can also be found in her lounging by the window.  Thanks again for connecting us with Gertie.  We couldn't imagine our house without her now!
Adopted 02/28/2021