Kitten season 2021 has arrived in full force at Angel's Wish, and we have some very special kittens looking for loving families with extra big hearts! These little balls of fluff have been lovingly raised by volunteer foster families who have helped them grow up and get ready for forever homes. We believe in disclosing all known medical information and are happy to answer any questions potential adopters have about any of these medical conditions. To learn more about individual kittens, find their listing on our adoptable animal page!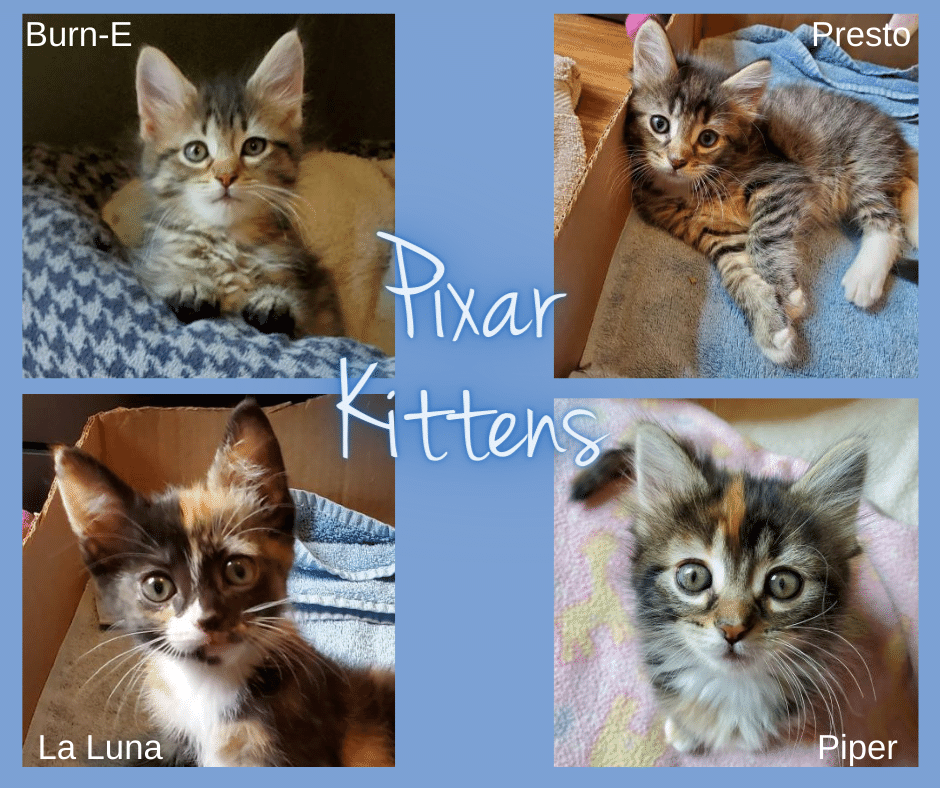 The Pixar kittens-FeLV+
The Pixar Shorts litter are kittens named after the short films before famous Pixar films. These little ones were born to a stray mama at a local shelter and have been loved and handled by humans since they were born. All are gentle and sweet, and would be good with people of all ages. They are used to the dogs in their foster home, and would quickly adjust to meeting a new doggy sibling. They have great scratching habits and are trained to a sisal scratching post, as well as used to having their nails regularly trimmed. They also have great litterbox habits. The mama cat to the Pixar litter tested positive for the Feline Leukemia Virus, also known as FeLV. She has passed along maternal FeLV antibodies to her kittens. Retesting is recommended to see if the kittens are truly positive around Sept. 1.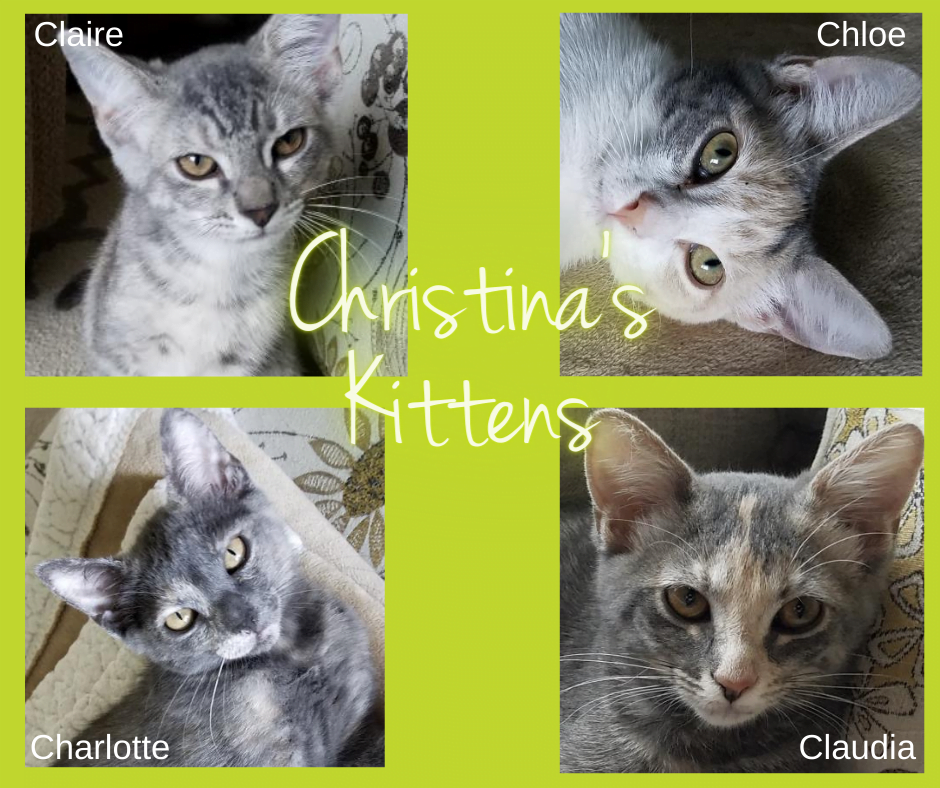 Christina's Kittens-FIV+
This gorgeous all-female litter of kittens were born in Arkansas to mom Christina and made their way up to Wisconsin for a better chance at a new life when they were just a few weeks old. They are beautiful and playful, and all ready to go to a new home! Their mom Christina ha already been adopted. Christina tested positive for FIV, and passed along maternal FIV antibodies to her kittens. Retesting is recommended to see if the kittens are truly positive.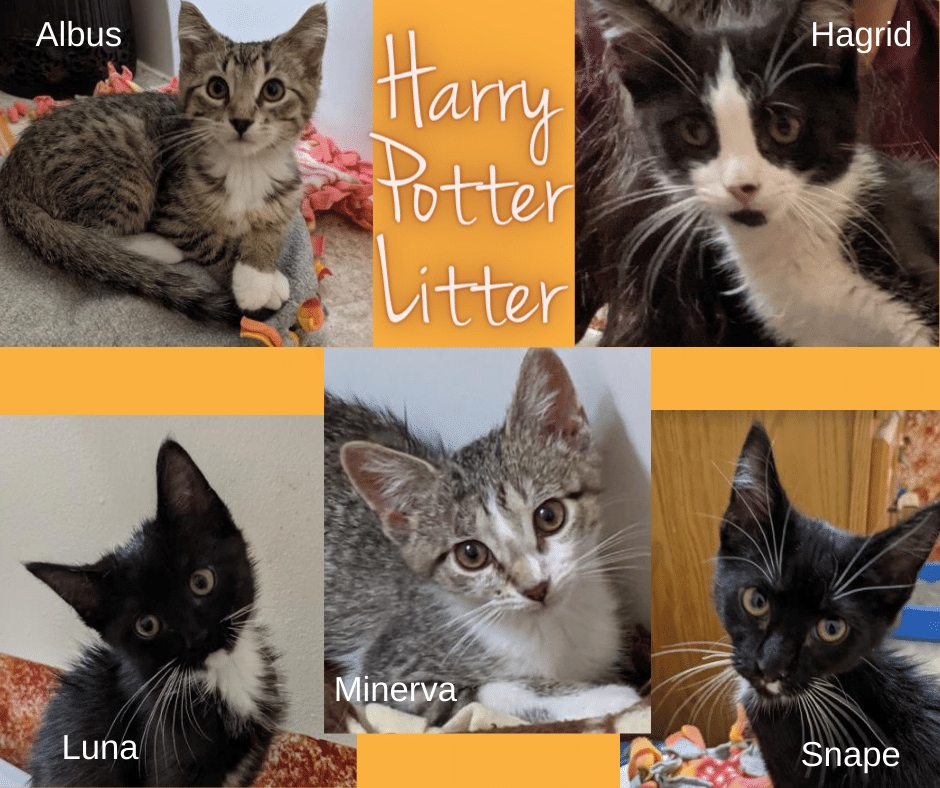 Harry Potter Litter-Ringworm+
It's the Harry Potter litter of kittens-Luna, Hagrid, Minerva, Albus, and Snape! These fun loving active kittens enjoy playing with ALL the toys and having adventures together! They were found outdoors all alone but have thrived in foster care and are ready for new homes! If you've been bored at home because of the pandemic…if the house is too quiet…let's make some magic happen! Get ready to say "Mischief Managed" with this group! These kittens must go home in pairs, or be adopted into a home that already has another active cat who can keep up with a very active youngster. A couple kittens in this litter tested positive for ringworm, a fungal infection. They have only a minor case and they have begun treatment in foster care. If adopted while still on treatment, oral medication and topical treatment will be provided to the adopter at no charge.